Care Control System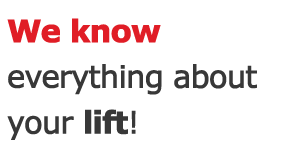 In order to ensure the safe and smooth operation of your lift we watch and record at the advanced electronic 'Care Control System' in real time, all scheduled or emergency visits of our Technicians Service Crew.
We wish all our customers to enjoy the high level services and that's why we offer the possibility of direct access to electronically recorded history of your lift, whenever you ask for it.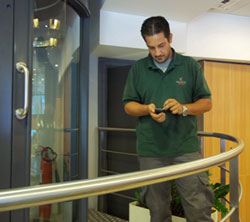 In CCS recorded electronically among others, the report of the Technical Maintenance completed tasks and detailed comments on any proposed repair or improvement work to be done. You sign the CCS that you have the knowledge and at the same time the Customer Service Department is updated online. Immediately after that the Customer Service team undertakes to inform you of the repair costs if not covered by your selected Support & Maintenance contract.
For quick and immediate service the greater Attica region has been divided into sectors. Customer Service is continuously updated by GPS the CCS for the position of the Service Crew and in cases of emergency gives direct command to get the crew in charge of your area without delay.